Gamma Probe for Sentinel Node Biopsy
Accurate and precise gamma probe for detection of radiation for use during sentinel node biopsies, allowing the detection of radiation with smaller incisions and faster patient recovery.
Gamma Probe Features include:
Large touchscreen display for maximum visibility.
Highly directional allowing for smaller incisions and faster patient recovery.
No manual transcription required – timed counts are stored within the system.
Save timed counts locally – for retrieval of counts at a later date.
Fast calibration and enhanced diagnostics quickly ensure the system is functioning correctly.
Multiple probes can be stored within the system for use in a range of procedures.
Energy threshold and window technology for a variety of isotopes.
Built-in user manual.
Intraoperative Gamma Probe Application Areas
Breast Cancer
Head and Neck Cancer
Melanoma
Laparoscopic
Thyroid
Parathyroid
FDG/PET
The C-Trak Galaxy gamma probe succeeds the popular C-Trak Automatic Analyzer, an analogue gamma probe for sentinel node biopsies.
Intraoperative and Wireless Gamma Probes
Variable collimation and shielding, coupled with signal discrimination makes the OmniProbe perfect gamma probe for sentinel node biopsies and many other intraoperative for many applications.
C-Trak gamma probes are capable of measuring gamma energies up to 364 keV, and are designed to detect small sites of radioisotope uptake in the high scatter, highly variable background environments found with imaging radiolabels such as Indium 111 and Technetium 99m. The C-Trak Omniprobe PET can be used to detect higher-energy radiolabels such as FDG, with energies up to 600 keV.
Available Gamma Probes
A range of gamma probes are available for the C-Trak Galaxy including: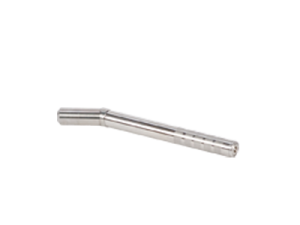 OmniProbe
Top-rated gamma probe is highly directional
Adjustable collimators and shielding allow the gamma probe system to be used in a variety of procedures
Angled probe allows ease of detection in confined anatomical spaces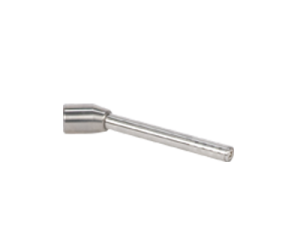 OmniProbe PET
Useful in detecting all types of PET positive cancers
Enables the gamma probe system to provide better resolution and directionality than PET scans
Using an intraoperative gamma probe reduces surgical time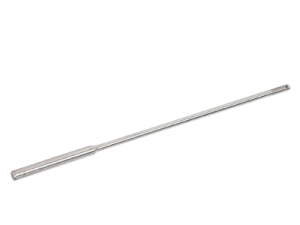 OmniProbe EL
Can be used in laparoscopic applications
Small tip allows insertion of the gamma probe through common ports
Available in forwarding-viewing, side-viewing, or 20° offset versions
Specification
Energy Range: 20-600keV
Power: 100-240VAC
Height: 14.2" (36cm)
Width: 16.5" (42cm)
Depth: 3.2" (8cm)
Weight: 15.4lbs (7kg)
* all dimensions given are without stand
Download product brochure here